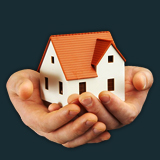 According to the National Multifamily Council, there are 35 million renters. About two-thirds of them are estimated to not have renters' insurance. It seems that many renters think that the landlord's insurance will cover them. Not really. Usually the landlord's insurance only covers the building – not your personal items or even your liability to others. That means you could be held responsible if a person visiting you was injured or their property was damaged. Also, if your apartment or rental home is burglarized, your landlord's insurance most likely won't cover it.
Many home and apartment renter don't even know what tenant insurance is. Insurance for renters is widely available throughout the United States. Right now, the average annual premium is about $20 per month for about $20,000 of property coverage and has $500,000 of liability coverage according to some experts in the business.
At the very least, check into coverage and see if you can afford a rate depending on the deductible. You may be very glad you did!